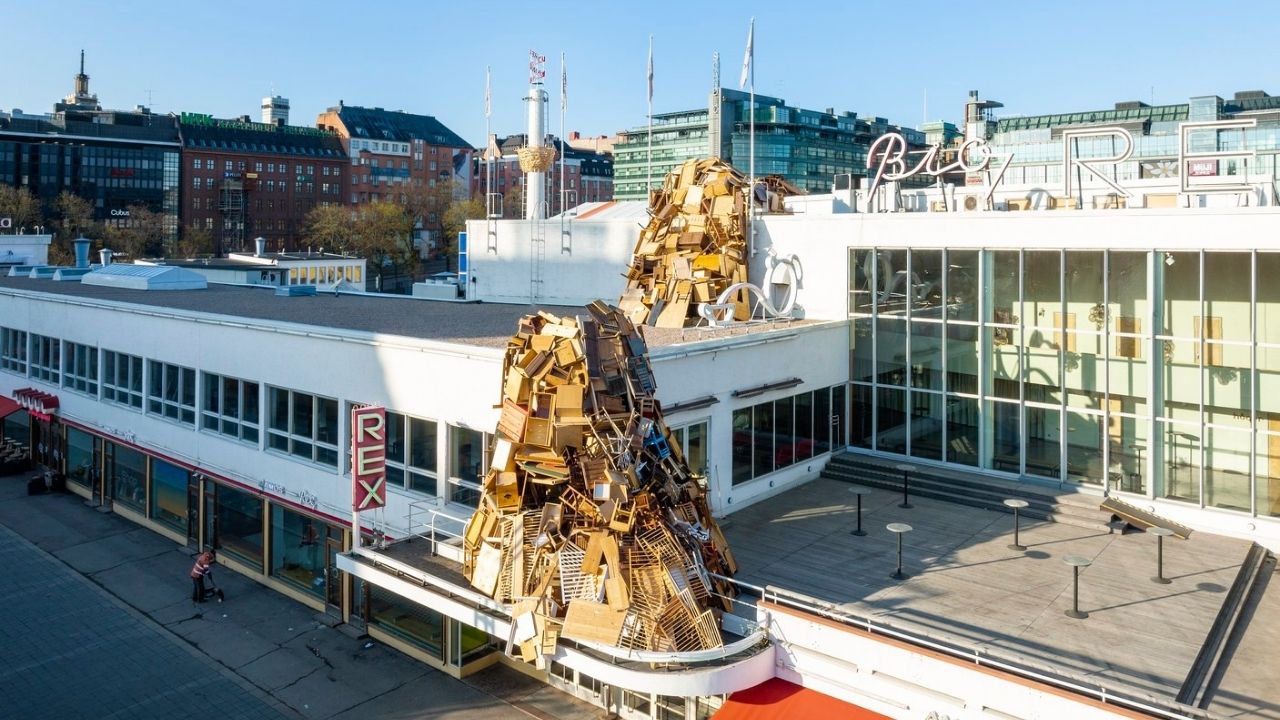 Come and celebrate Helsinki at the centre of the city! To honour the day, we offer outdoor guided tours focusing on Tadashi Kawamata's artwork The Nest and the architecture of Lasipalatsi and Amos Rex.
The guided tours are free of charge. Limited capacity – we recommend you make an advance booking.
Guided tours on Sunday 12 June, Helsinki Day
2:00 pm in Finnish – sold out
2:30 pm in Swedish
3:00 pm in Finnish – sold out
3:30 pm in English – sold out
Duration: approx. 30 min
Price: 0 €
Booking maximum: 30 people per guided tour
Starting point: Bio Rex terrace
Get to know the architecture of Amos Rex and the Glass Palace in advance.
Ensure your spot with an advance booking:
Tadashi Kawamata: The Nest
The Nest by Japanese artist Tadashi Kawamata is an outdoor sculptural installation in which reclaimed materials surge over the roof of the Lasipalatsi building and soar up the courtyard chimney.
7 May – 4 Sept 2022