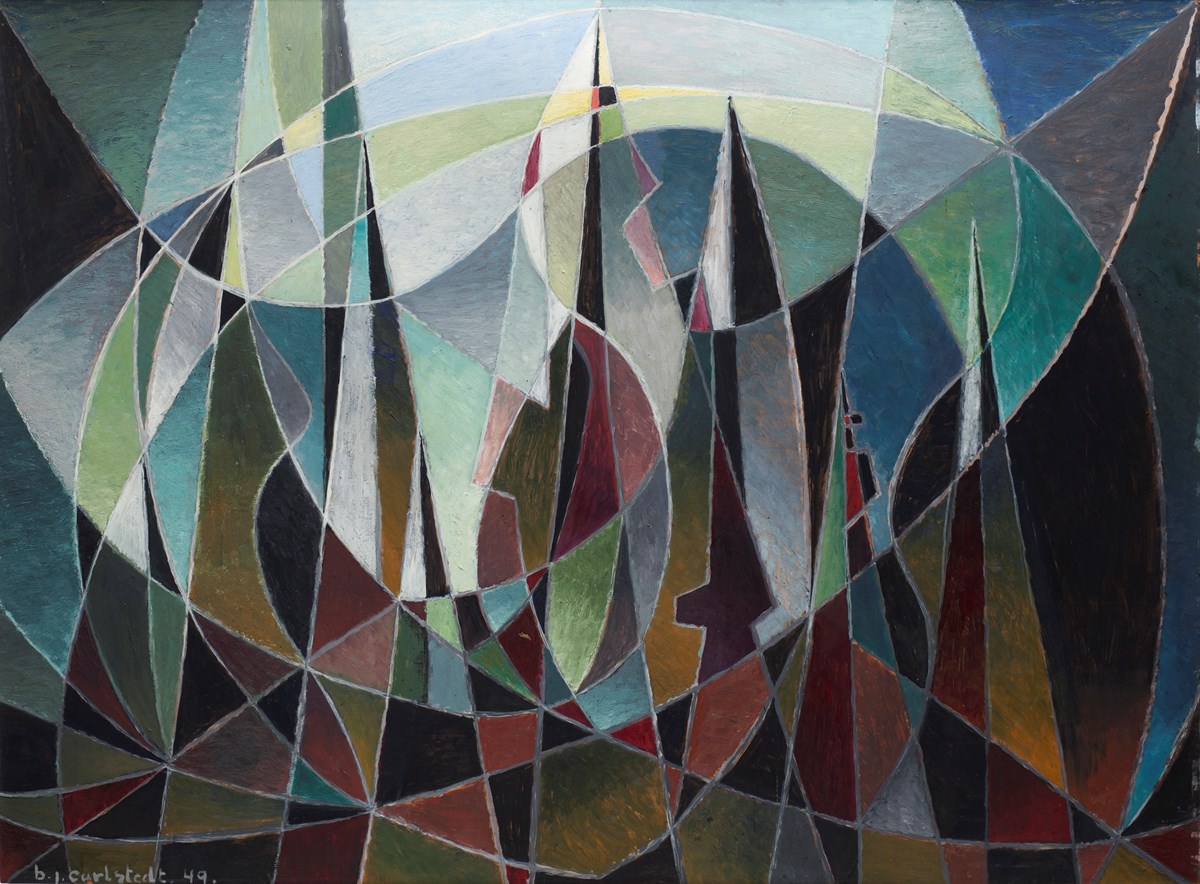 The event is sold out!
Paris of the 1920s and the music of the period were of central importance for Birger Carlstedt. He experimented with expressionist, cubist and surrealist elements in his works; the musical influences are clear and are seen for example in the names of his paintings, famous examples including La Cathédrale engloutie (alluding to Debussy) and Noctuelles (Ravel). Carlstedt was also familiar with the jazz that captivated Paris in the first decades of last century.
At the Avanti! Chamber Orchestra's concert, the fashionable and avant-garde Paris is evoked with music including pieces by Ravel, Debussy and Stravinsky, plus Jean Barraqué's electronic Étude and Sidney Bechet's jazz. Post-jazz, a taste of America is provided by Buck Ram and The Three Suns' Twilight time. It also features music by Aarre Merikanto, whose modernism was viewed just as harshly by the Finnish media as Carlstedt's. The soloist is the stylistically versatile soprano Mari Palo.
From Score to Canvas
Avanti! Chamber Orchestra with Mari Palo, soprano
Amos Rex Museum, Studio Rex
Saturday 16 November 2019 at 2 pm (concert ends approx. 3.15, no interval)
Tickets: €25/€15
Frédéric Chopin: Waltz in C sharp minor, Op. 64 (1847)
Igor Stravinsky: Three Pieces for String Quartet (1914)
Jean Barraqué: Étude (1954)
Roger Sinclair – Henri Bataille: La Boîte à musique (1940)
Igor Stravinsky: Serenata from the ballet suite Pulcinella (1920)
Maurice Ravel: Noctuelles from the piano suite Miroirs (1905)
Aarre Merikanto: Piano Trio (1917), movements II and III
Buck Ram, Artie Dunn, Al & Morty Nevins: Kun hämärtää (Twilight Time, 1944)
Sidney Bechet: Petite fleur (1952)
Claude Debussy: La cathédrale engloutie from Préludes, Book 1 (1910)
From Score to Canvas
Avanti! Chamber Orchestra with Mari Palo, soprano
Amos Rex Museum, Studio Rex
Saturday 16 November 2019 at 2 pm (concert ends approx. 3.15, no interval)
Tickets: €25/€15