Amos Rex Shop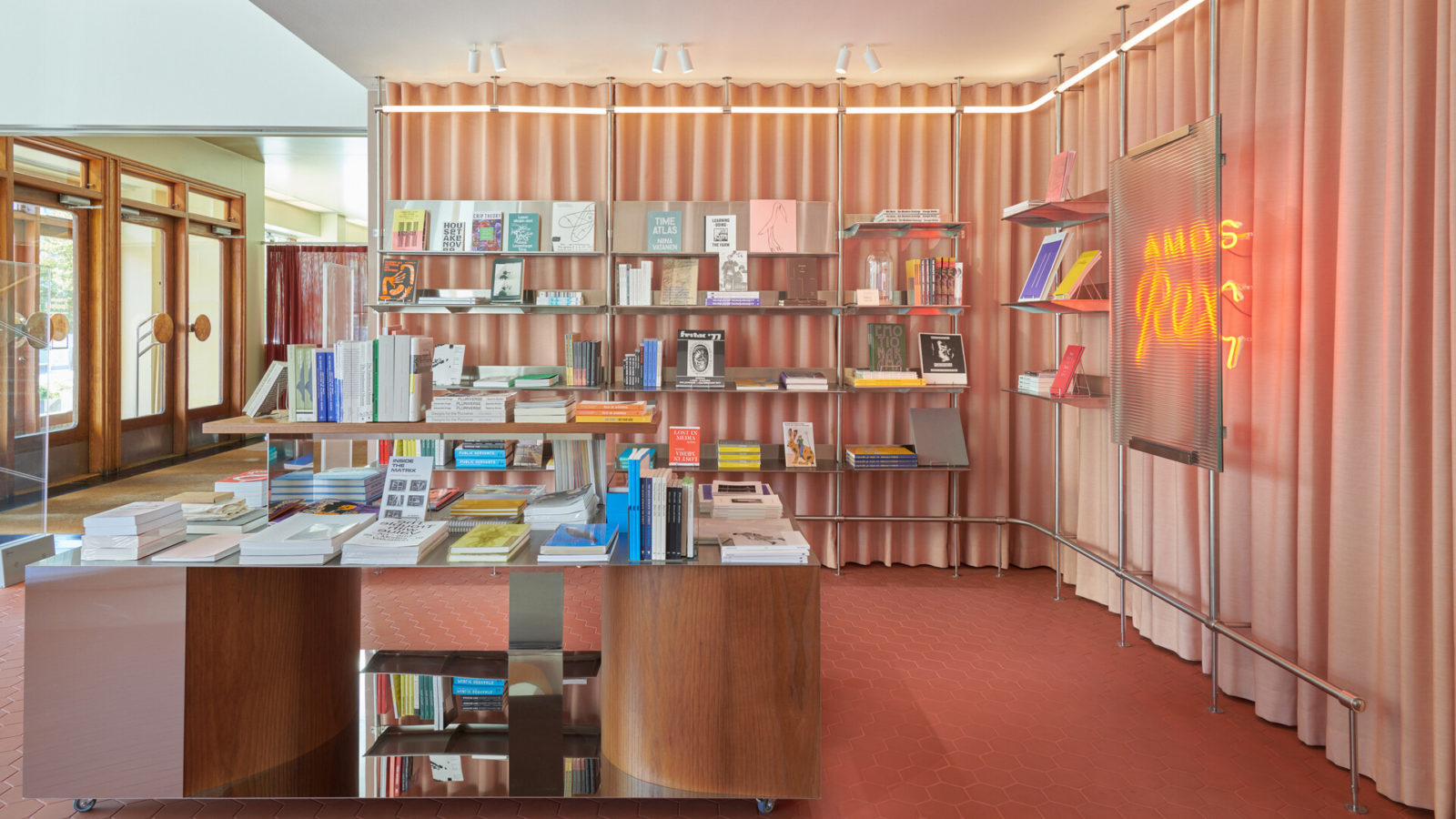 What's happening here?
Amos Rex Shop is a bridge between the world underneath the Amos Rex mounds and your everyday life. Deepen your experience, learn new things or take the world of the exhibition home with you.
It does not have to be about buying – come and be inspired by our book selection, discover something pretty and nice or simply enjoy the collection of art magazines for everyone!
Opening hours
| | |
| --- | --- |
| Monday | 11 am – 8 pm |
| Tuesday | Closed |
| Wednesday | 11 am – 8 pm |
| Thursday | 11 am – 8 pm |
| Friday | 11 am – 8 pm |
| Saturday | 11 am – 5 pm |
| Sunday | 11 am – 5 pm |
Amos Rex Shop is open when the museum is open.
Shop Online
Amos Rex offers unique and surprising experiences and encounters, and the museum shop now extends the exhibition experience. Visit the online store for your shopping needs.
Off to Amos Rex online shop:
Our book selection
The museum shop offers a wide range of artist books and publications, as well as works that show critical thinking. The selection consists of challenging and sometimes difficult theoretical books, as well as works on historical phenomena and experiments.
You can find works on these themes, among others:
Human-centred reflection
Our ecological situation
Communication between species and into our species.
Intersectionality
Institutions
Alternatives to our prevailing reality
Artistic research and knowledge production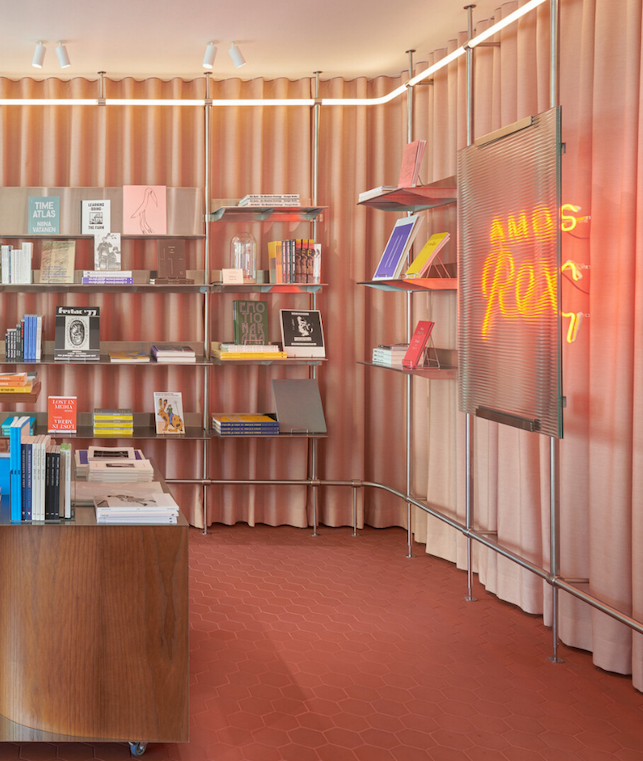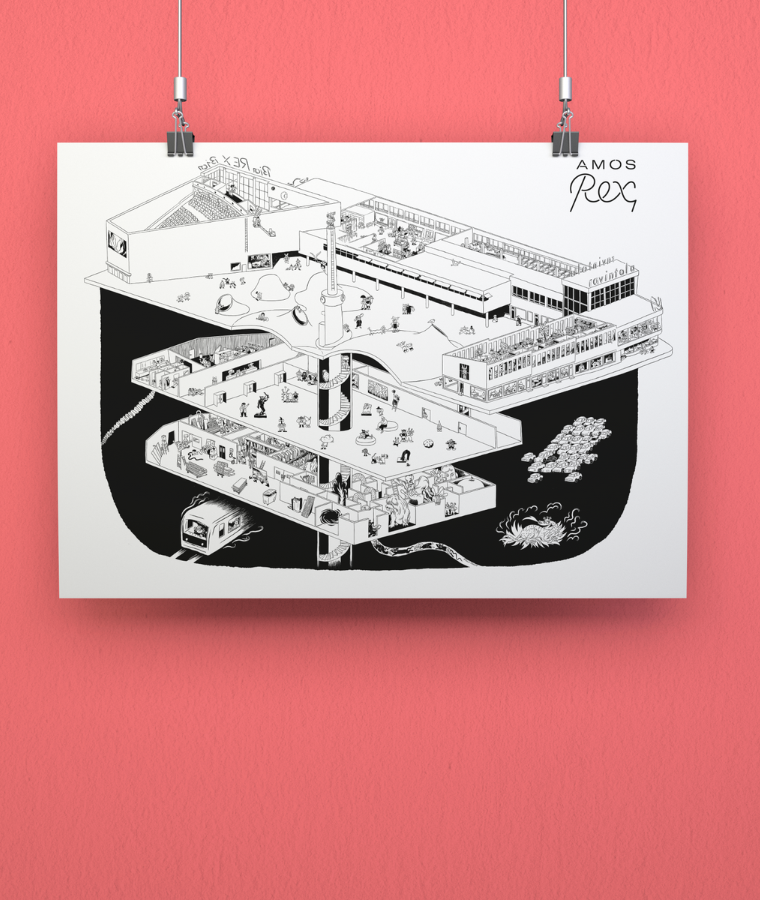 What is happening beneath the surface?
During your visit to Amos Rex, only part of the museum is visible. Beneath the surface it is buzzing with life. Do you know which professions you can find at the museum? Who is needed at the museum for everything to work smoothly?
Set free your inner artist, curator and building team and draw your own exhibition in the Amos Rex exhibition hall.
The illustrator Ulla Donner visited Amos Rex' secret hallways, studied its distinctive architecture and acquainted herself with specialists in various professions. In addition to the colouring poster of Amos Rex, the two comic albums Sontaa and Spleenish showcase Donner's gorgeous and clever expression.
Buy the colouring poster from our online shop:
Don't feel like going home?
Stay with us at the Amos Rex mounds! Borrow a skateboard, speaker, kickboard or street chalks and stay a while longer.
The items can be borrowed from the museum shop cashier in exchange for collateral for two hours.
Let's have fun safely, use hand sanitiser and a helmet.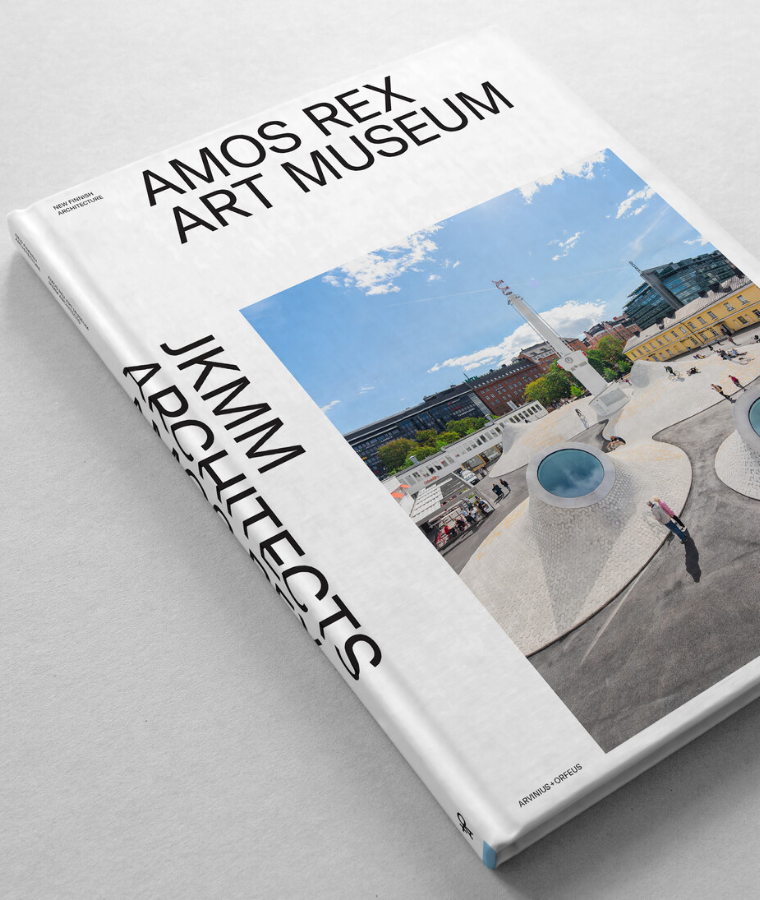 New Amos Rex book out now!
Amos Rex Art Museum – JKMM Architects
"It is a landmark of the best kind: not necessarily the tallest or grandest, but smart and versatile, a place to want to return to time and time again", writes Gunvor Kronman, CEO of Hanaholemn.
Since its opening, the Amos Rex Art Museum, designed by JKMM architects, has been a great public and architectural success. It is tucked away underground in the ancient glass palace in the heart of central Helsinki.
Through its architecture, it has set new boundaries for what a museum can and should be. With its huge arched exhibition halls and eye-catching lanterns that make it feel as though it is above ground, the building never fails to surprise.
Amos Rex Art Museum – JKMM Architects is an in-depth study and a close-up of Amos Rex through texts and commentary, sketches and photographs. In English. Sold at Amos Rex Shop at the museum and online.