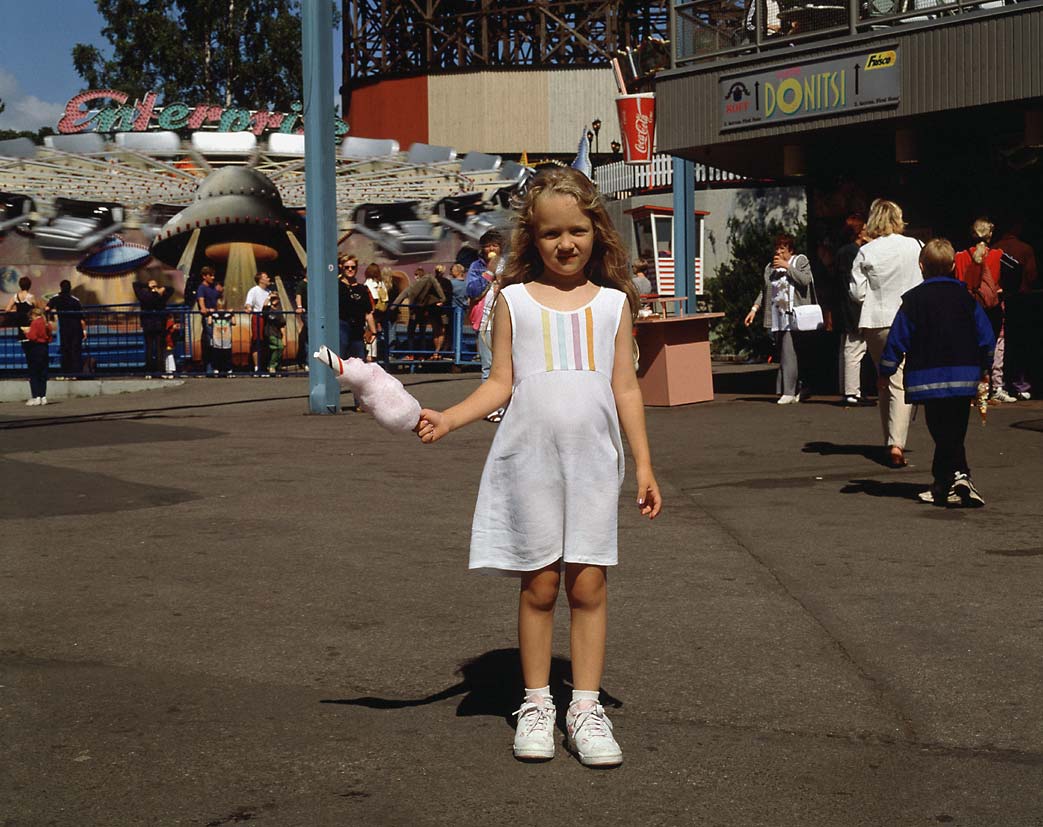 Amos Rex: Free entry 6–11 pm
The Ars Fennica exhibition presents the five candidates vying for Finland's most notable visual art award: Petri Ala-Maunus (FI), Miriam Bäckström (SE), Ragnar Kjartansson (IS), Aurora Reinhard (FI) and Egill Sæbjörnsson (IS).
Last entry at 10.30 pm.
Bio Rex: Short Films 6–9 pm
The Centre For Finnish Media Art presents two screenings of short films at Bio Rex. "The Artist's Dilemma" features works by Ars Fennica prize winners. "Night and day in the center" dives into the heartbeat and backstory of Helsinki. The foyer bar is open from 6 to 9 pm.
Artist's Dilemma 6.15 pm
Roi Vaara: Artist's Dilemma (1997, 04:00)
Anssi Kasitonni: Tutkijat (2007, 15:18)
Tellervo Kalleinen & Oliver Kochta-Kalleinen: Archipelago Science Fiction (2012, 24:55)
Mika Taanila: Kuuden päivän juoksu (2013, 14:27)
Night and day in the center 7.45 pm
Media art from Helsinki (approx. 48 min)
Pasi "Sleeping" Myllymäki: Mä oon Stadista (1983, 01:56)
Marikki Hakola: Stilleben – Milena's Journey (1989, 05:27)
Eino Ruutsalo: Tämäkö on Teddy-karhun maailma? (1969, 09:20)
Harri Larjosto: Portraits of Contemporaries (1992, 03:34)
Sari Tervaniemi: You Kill Me (2006, 07:29)
Seppo Renvall: Yöntutkija (2006, 05:19)
Denise Ziegler: Fredrikinkatu (1999, 04:27)
Rosa Liksom: Risto (1999, 05:15)
Heli Rekula: Täällä tänään, huomenna mennyttä (1998, 04:38)
Lasipalatsi Square: Urban barn dances 7:30–9:30 pm
The Night of the Arts celebrates its 30th anniversary this year and the celebratory route runs through Amos Rex. Helsinki Festival brings traditional Finnish barn dances to Lasipalatsi Square from 7:30 pm to 9:30 pm. Enjoy a night of traditional music accompanied by a live orchestra: Antto Melasniemi ja Pyöriäiset.
Lasipalatsi Square: Outdoor film screening 10 pm
DocPoint-elokuvatapahtumat ry presents A City Symphony at 10 pm at the Lasipalatsi Square. Made by over 20 young Finnish filmmakers, the documentary reflects the atmosphere of the mid-1990s in Helsinki. Several different stories intertwine and gain meaning above all as parts of the circadian cycle in the city of Helsinki. The narration of the film is structured by film music composed by Tuomas Kantelinen.