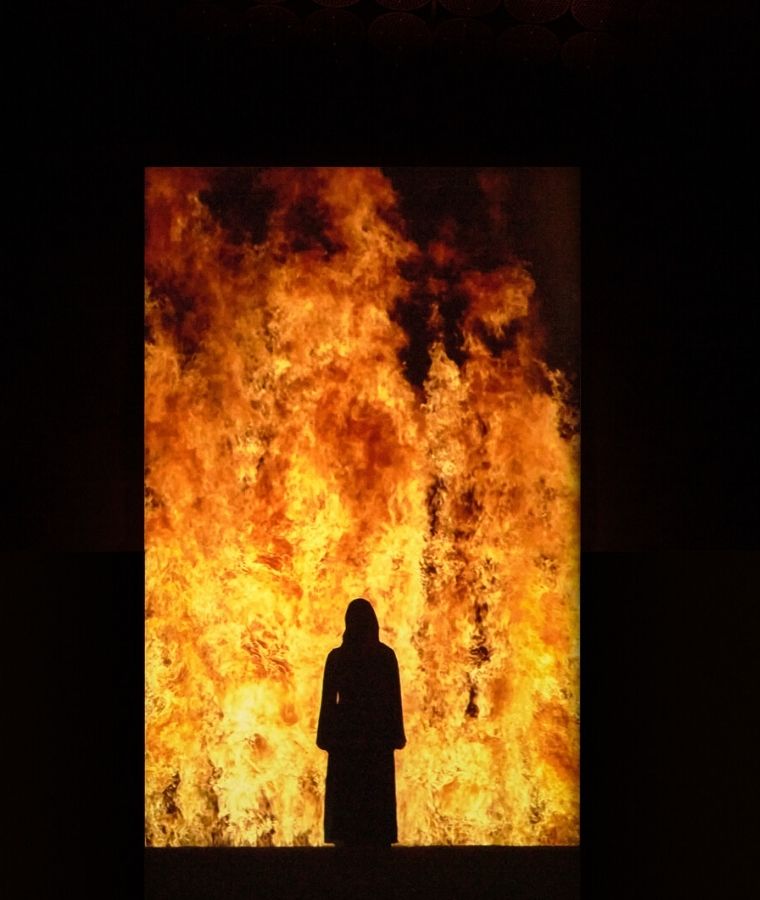 Silent tour
with Queer Perspective
For this tour, let your body and inner voice guide you on a silent journey into yourself and the art of Bill Viola.
The tour takes place in the museum before regular opening hours, allowing you to experience Viola's art without the distraction of mobile phones, chatter or other disturbances. Let the elements and movements in the works guide your breathing and ground you in the moment. Where do you begin and where do you end?
After the tour you can share your experience with other participants and view the rest of the exhibition. Bring your own yoga mat or something comfortable to sit or lie on.
The silent tours in November are primarily for LGBTQ+ visitors, but allies are also welcome. You will get a short introduction at the beginning of the tour, which focuses on a queer perspective.
Date: 26 November (in English)* – sold out!
Time: At 10 AM
Price: 5 €*
Duration: appr. 45 min + time to roam freely
*All the tickets include entry to the current exhibition.
Note: altought the guide doesn't talk in the exhibition, some of the works include loud sound.