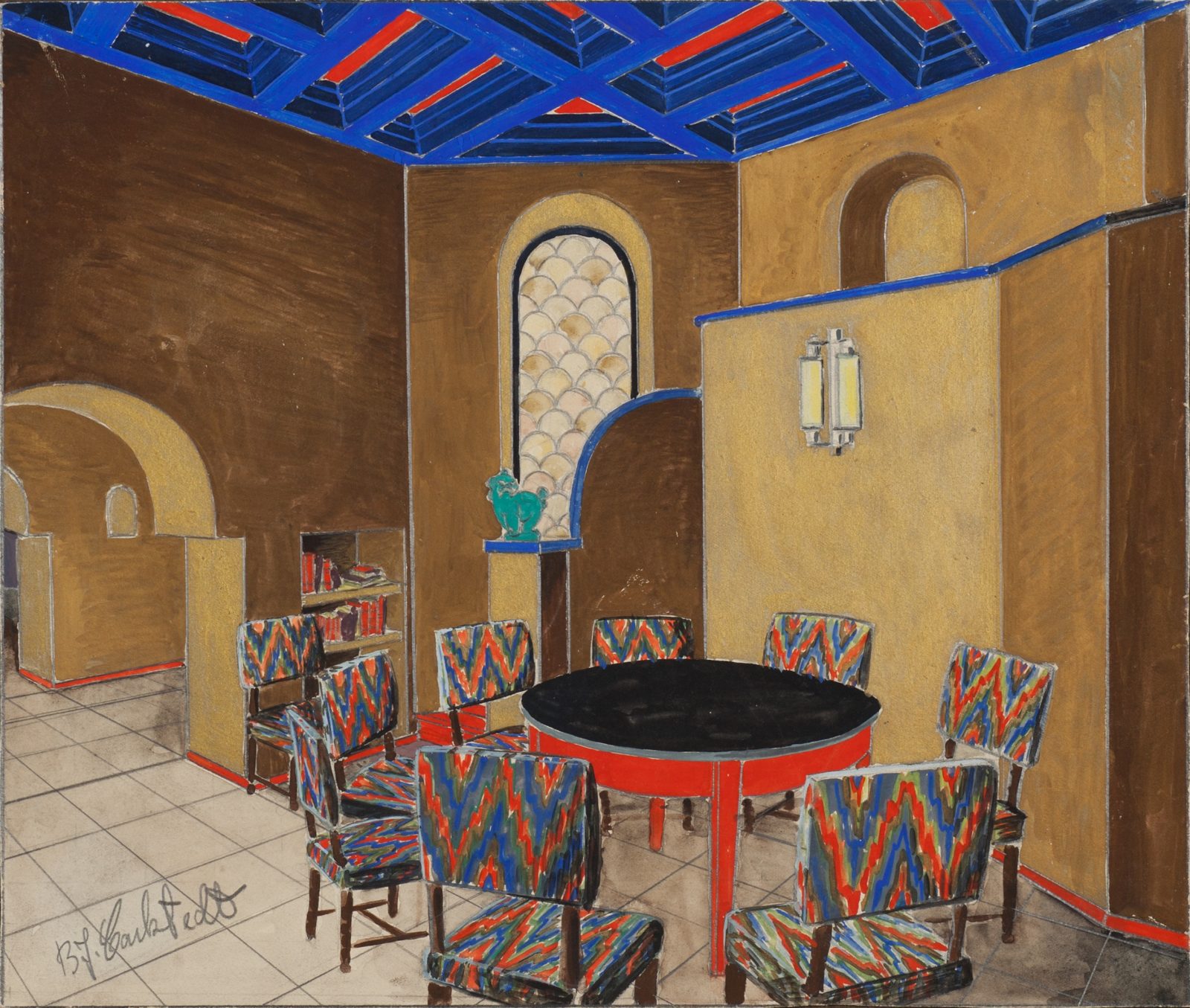 From the main floor of Le Chat Doré stairs led down to a windowless coffee room on the lower floor, which gave access to the Russian Cabinet. This was a private restaurant room for events such as dinners for small groups. In sketches and photographs we see the room's cassette ceiling, the artificial-light window, and Carlstedt's signature wall painting, which created a different effect from the modern café space, and especially from its abstract floor painting.
The Russian Cabinet has been recreated using Augmented Reality technology and is viewable on smart phones using the free Arilyn app. When you have opened the app, use the phone to view Birger Carlstedt's sketch of the cabinet (above). After reading the picture, place the cabinet in front of you through the app. Step inside the Russian Cabinet in Augmented Reality at the exhibition or wherever you are!
1. Download the free Arilyn application
2. Look at the image of the Cabinet through the app
3. Place the cabinet in front of you and step in the Russian Cabinet
The Russian cabinet of Le Chat Doré has been produced with augmented reality technology.