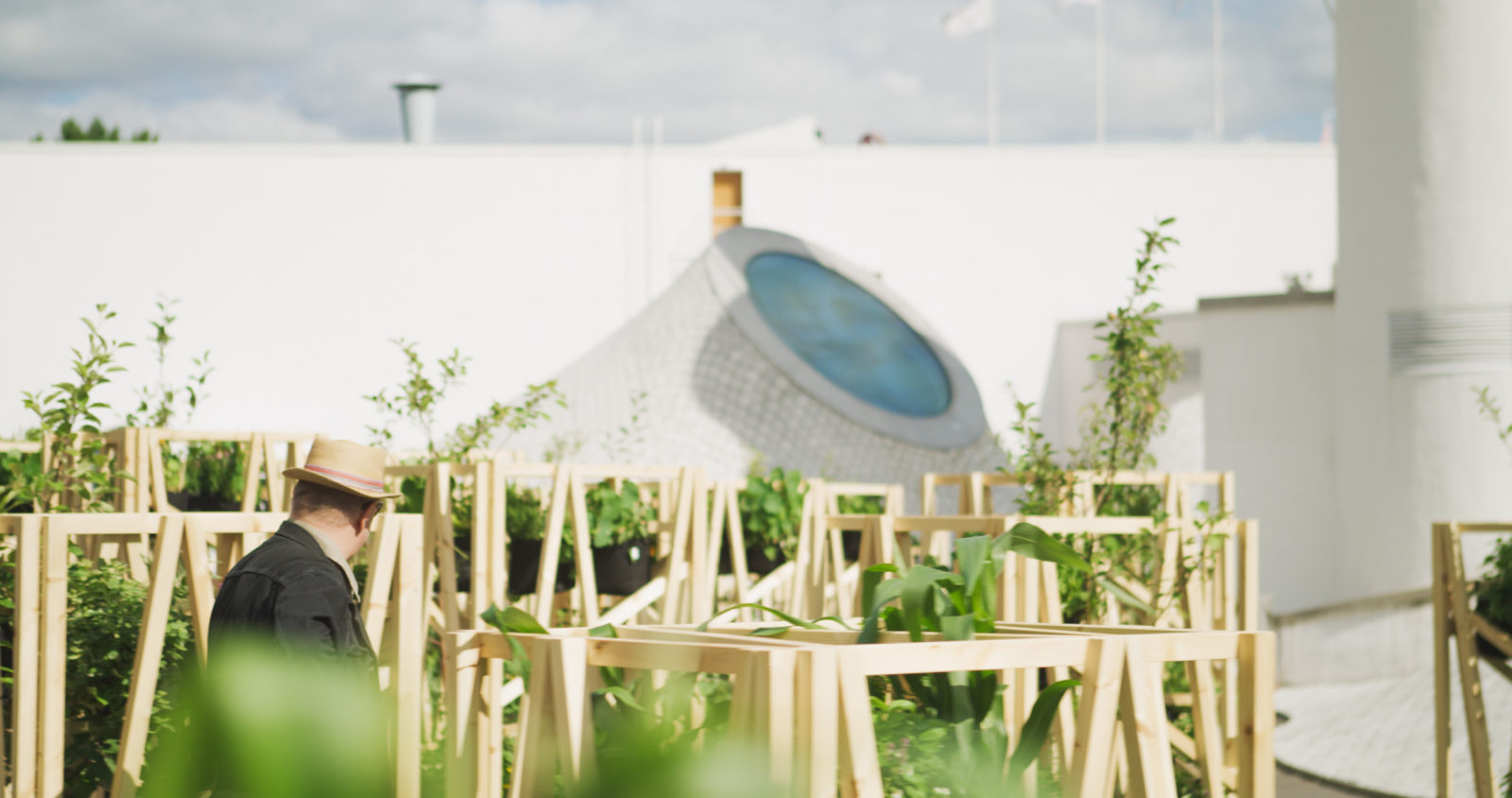 Keidas is a lush green meeting place in the middle of the city, intended to cultivate faith in the future. The urban garden marks the 80th anniversary of Amos Rex's owner Konstsamfundet, which offers it as a greeting to the city of Helsinki and all of its people.
Keidas is made up of 80 wooden frames, which are filled with more than 30 types of herbs, edible flowers and vegetables. Growing in these plant towers are pansies, chillies, tomatoes, strawberries, parsley, sage, lavender, mint, young apple trees and many others. All the plants and construction materials will be re-used after the installation. Keidas was designed by the architect of the Amos Rex art museum, Asmo Jaaksi.
Simultaneously with Keidas, Amos Rex presents the Generation 2020 exhibition featuring young artists through 23 August. Keidas runs 1 August–6 September, 2020.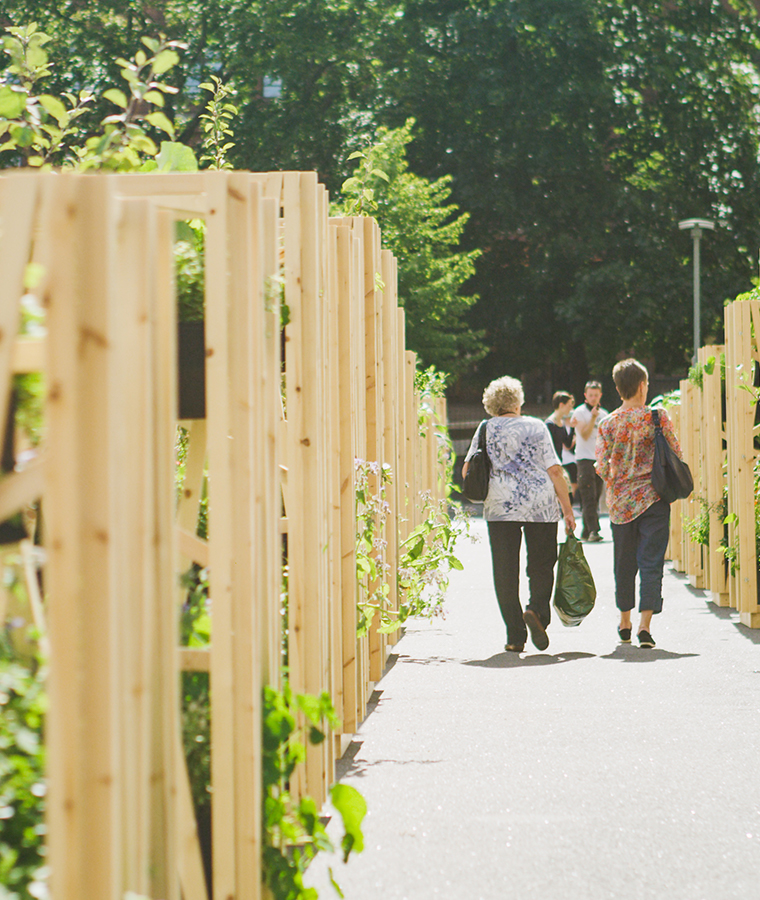 Book a Keidas Garden In­stal­la­tion Tour
A tour in city-nature
The Keidas tour takes you to the fascinating world of plants and nature in a cityscape. The Lasipalatsi square, in the core of Helsinki, has revealed its green heart. During the guided tour you will discover the garden installation in a multisensory way, even through smell and taste.
Many people yearn for greenery in their everyday lives. The 1930's Lasipalatsi also had its own oasis in the form of a winter garden. Discover what green visions reigned at that time.
The tour can be tailored according to the group, e.g. with a focus on architecture or art, and it can be combined with an exhibition tour if you like. See prices for entry to the museum.
Keidas tours are available 1 Aug – 6 Sept 2020. The route and focus of the tour may vary depending on that day's situation.

| | |
| --- | --- |
| Duration | Approx. 45 min |
| Languages | Finnish, Swedish, English |
| Group size | Maximum 15 people / guide |
| Price | €90 (saturdays 90 € and sundays €150) |

Also avaiable as a 20 minute introduction 50€.