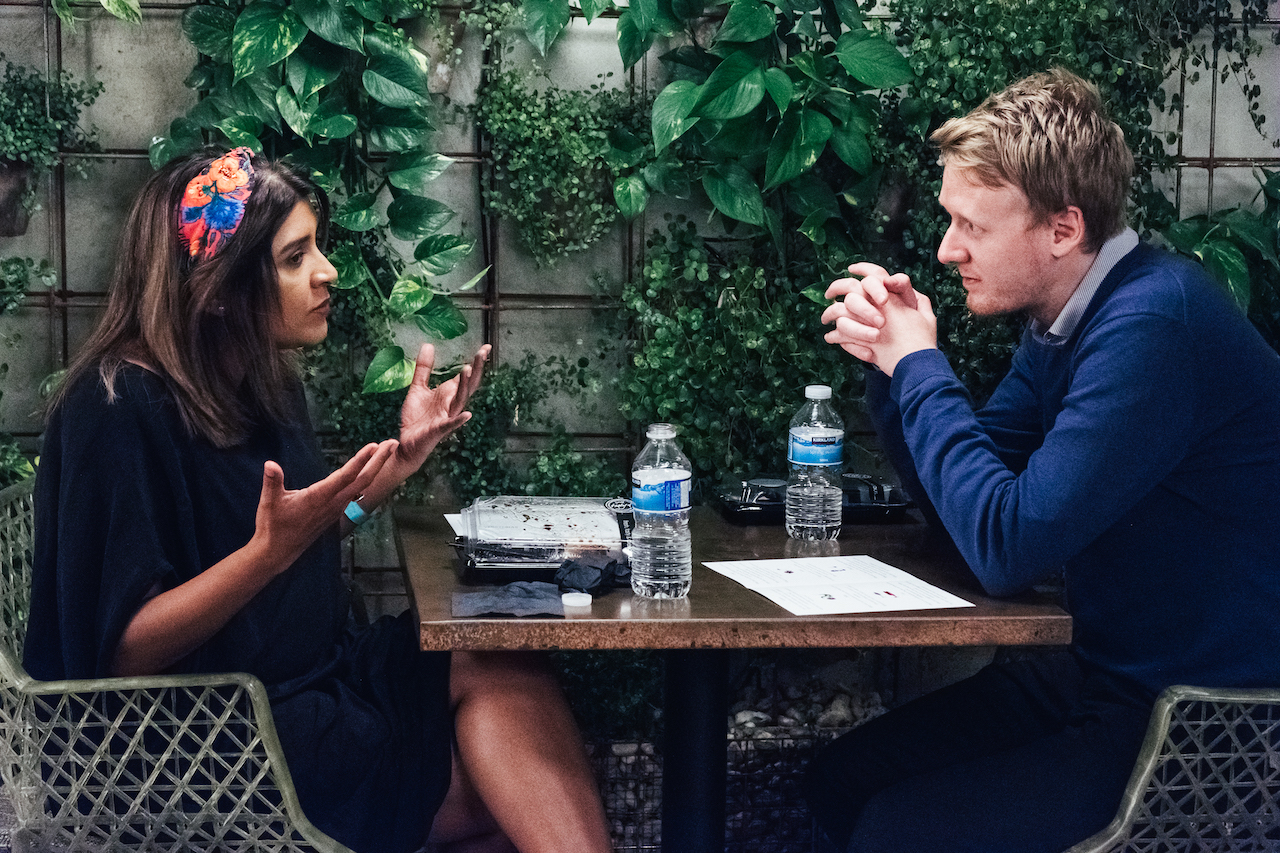 Muse Conversations come to Finland for the first time! Hear Oxford University's pioneering historian, philosopher and author Theodore Zeldin discuss what it is all about on Friday September 13th from 1-2pm and come take part in a live conversation on Monday September 16th from either 1–3pm or 7–9pm.
All events are free and open to everyone!
Meeting Theodore Zeldin
Friday September 13th, 1–2 pm
Join Theodore Zeldin as he discusses how a new kind of conversation can create a deeper understanding between two people and inspire ambitions for work, for art and for private life.
The discussion will be held in English.
Muse Conversations
Monday September 16th, 1–3 pm and 7–9 pm
Take part in Zeldin's live Muse Conversations on Monday September 16th.
You will be invited to enjoy a 'Menu of Conversation' opposite a total stranger. By working in pairs through a six-course feast of questions, participants will reflect on how they are spending their lives, drawing new conclusions from their own experiences and gaining an understanding of one another.
Your encounter will be both absorbing and permanently memorable. It will change your world, even if just for a short time.
Read more about Theodore Zeldin
Theodore Zeldin CBE is an Oxford University historian, philosopher and author. He has been a pioneer in revealing how relationships and emotions such as love, fear, loneliness, friendship and ambition have evolved in different civilisations over the centuries, and most importantly, how they can be changed again today through a new kind of conversation that creates trust between strangers, new ways of working that avoid boredom and new attitudes to rebellious youth and forsaken old age.
"Absolutely wonderful! I do not remember when was the last time I had this kind of conversation with anyone."
– Manager, Asian Cultural Centre, Oxford City Council, UK
"I have really enjoyed the experience a great deal. The Conversation is a fantastic idea. I enjoyed meeting, talking to and listening to my conversational partner, and she has restored my faith in younger people and the tolerance of different people in the world."
– Regional Deputy Secretary, Communication Workers Union, UK
Executive Producer of the Muse Conversations: MiklagårdArts