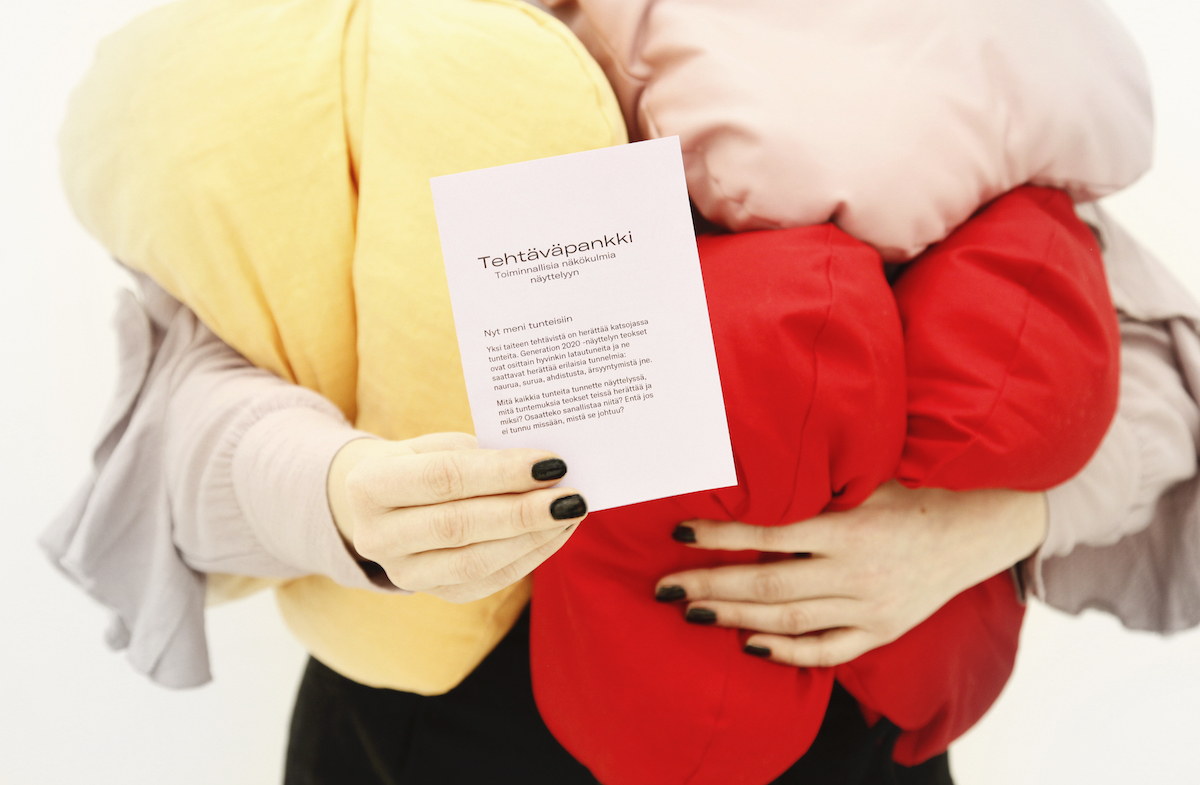 At Amos Rex we have many fun things you can do and see together on the winter holiday week! We have compiled the best tips for children on this page.
Generation 2020 is an art exhibition by adolescents and young adults, providing experiences with paintings, dance performances, sculptures, videos and everything that lies in between! Visit the Amos Rex's page for kids when planning a museum visit with children. It has all the information you may need for your visit.
Winter holiday activities
Get to know the exhibition with fun activities!
Here are some art exercises that you can do together in the exhibition Generation 2020. Dive into the exhibition of young artists with the help of the these exercises. To see all the exercises, press the button below or ask the staff for a small exercise booklet before visiting the exhibition.
Take the kids route!
Visit the exhibition together by following the kids route! Can you find all the works of art marked along the way? You can follow the map on your own device or ask for a paper version from the museum staff.
NB: The exhibition includes works that may be harmful to children. The most challenging works are located in corners of the exhibition and they are marked in the exhibition map (handed to visitors at the entrance). Our conversation guides will also gladly help you, if you have any questions!
Borrow an Ou that you can hug!
Meet Ou. Ou likes children, for they often understand it better than grown-ups. You see, it is sometimes difficult for Ou to control its feelings, not to mention energy.
If you're nervous, you can ask the coatroom to borrow Ou, a friend you can hug. Ou lives at Amos Rex and is used to more unusual art. Together you can ponder different feelings over art. And if you are nervous about something, you can squeeze or pet Ou (it likes it), but do not throw. You can also whisper thoughts to it – sometimes just saying things out loud helps!