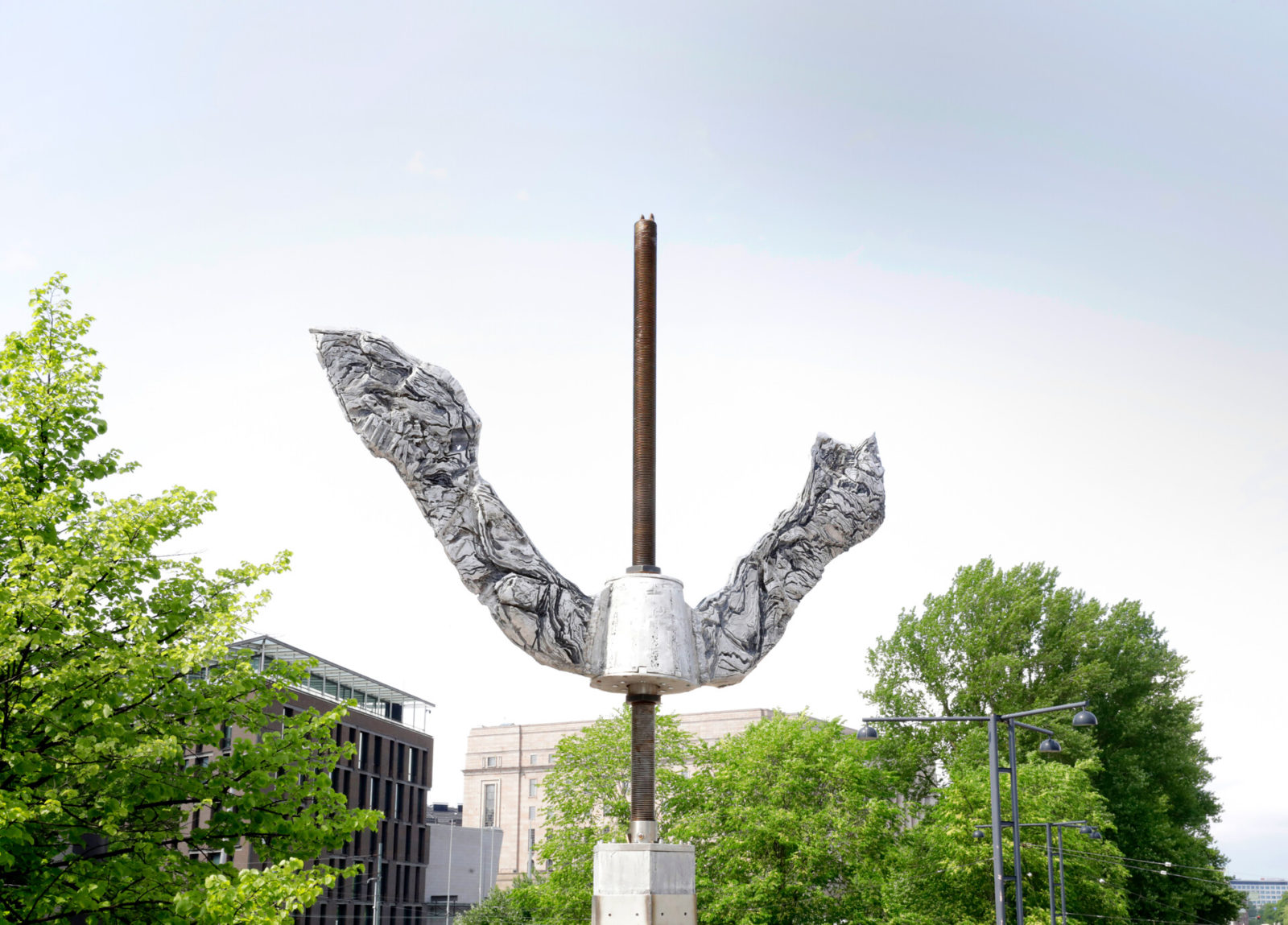 Looking up at the Bio Rex terrace, you may discover a hidden gem: a sculpture by Maija Fox, A Maple Wingnut; Greeting with chimneys and adjusting with the moment (2021). The aluminum sculpture perched on the Bio Rex terrace is inspired by a maple wingnut, drifting with the wind in search of a place to settle.
The maple wingnut blurs and encapsulates the communication of interior, exterior, mechanical processes, and motions created by the wind. As you gaze up at the sculpture it may move with the wind, rotating gently as the wind blows.
The sculpture is located on the corner of Lasipalatsi, on the terrace of Bio Rex. You can see it best from the corner of Mannerheimintie.
Maija Fox
1998, Helsinki
Maija Fox is a visual artist working site-responsively through sculpture. Her crafted devices are sensitive reflections of her immediate surroundings, like the fluttering and falling of seeds or the functionality of engineered objects in the modern world. The process of making, materials and scale in Fox's works are playful responses carried by time, place, and curiosity in noticing narratives between natural and human-made mechanisms, or seeking to see the details between the interconnected spaces and functionalities that surround us.