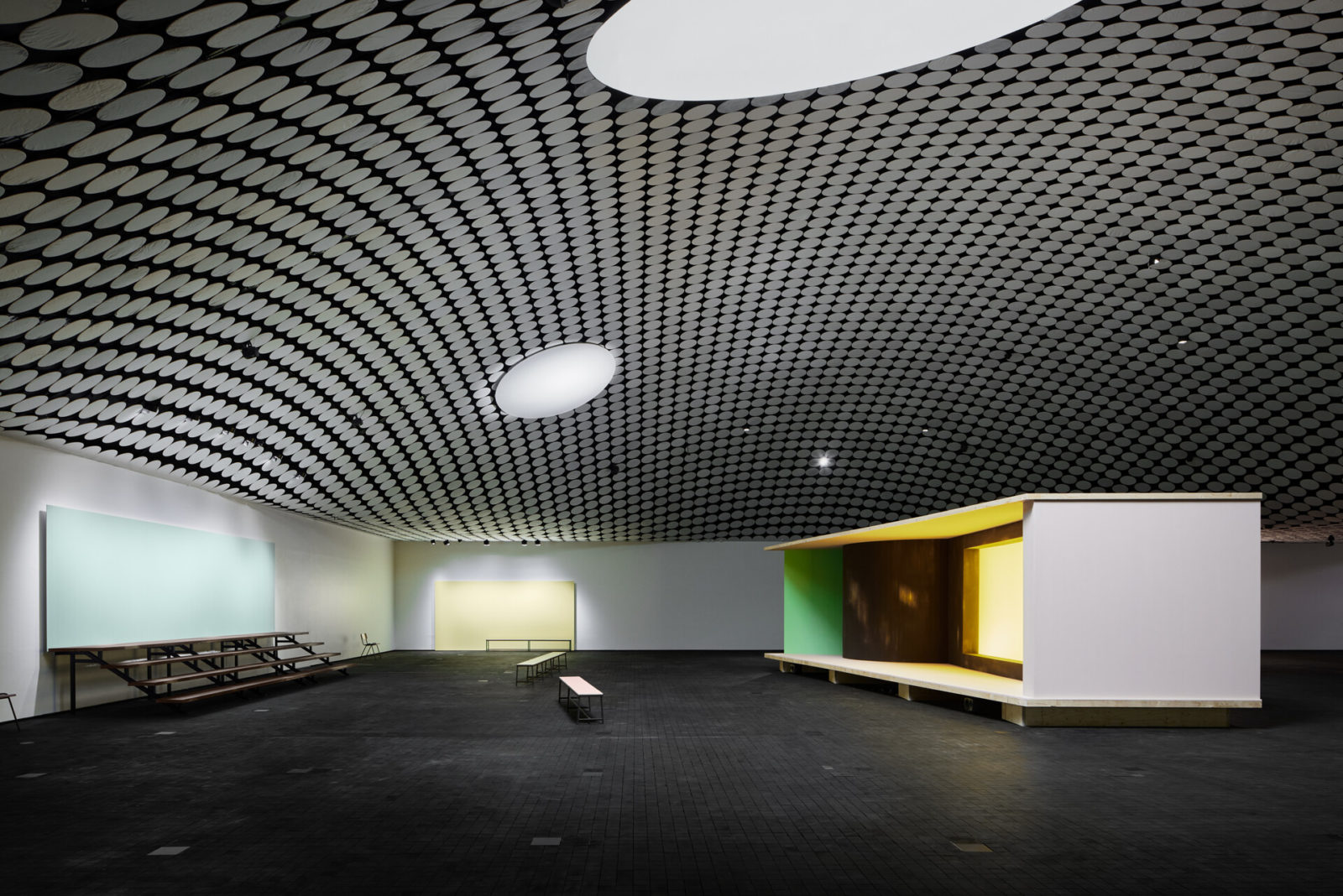 This summer, Amos Rex visitors can step directly into Blick.
Blick is a multisensory total work of art by visual artist Raija Malka and composer Kaija Saariaho. The exhibition takes us into the midst of a sound work by Saariaho and installations by Malka.
The audience is invited to participate in creating Blick by moving through it, observing it, becoming immersed in it or constructing their own arrangements. When arriving at the exhibition, the audience enters also the work of art. Blick features chairs and steps where visitors can sit and unhurriedly immerse themselves in the artwork's world.
The exhibition title, Blick (Gaze), is a reference to a 1912 poem by artist Wassily Kandinsky. It is featured in Saariaho's piece, Stilleben, which is heard in the exhibition. Built around it between 2019 and 2021 is the Blick sound environment, which intensifies the overall drama of the exhibition. Besides instruments and singing, we hear texts in various languages as well as interpersonal communication and travel-related sounds of vehicles, stations and telephone answering machines. The musical themes are distances and nostalgic longing.
In Blick, Raija Malka approaches different subjects from her oeuvre and creates a new entity, a large spatial work. The most central element to the work of art, consisting of five parts/pieces Utopie, Warten, Menschen, Blick ja Kiosk, is colour. In her structures, she uses pure single-colour and even colour surfaces, where fixed points for the gaze are taken over by light.
Blick is part of the Helsinki Festival programme.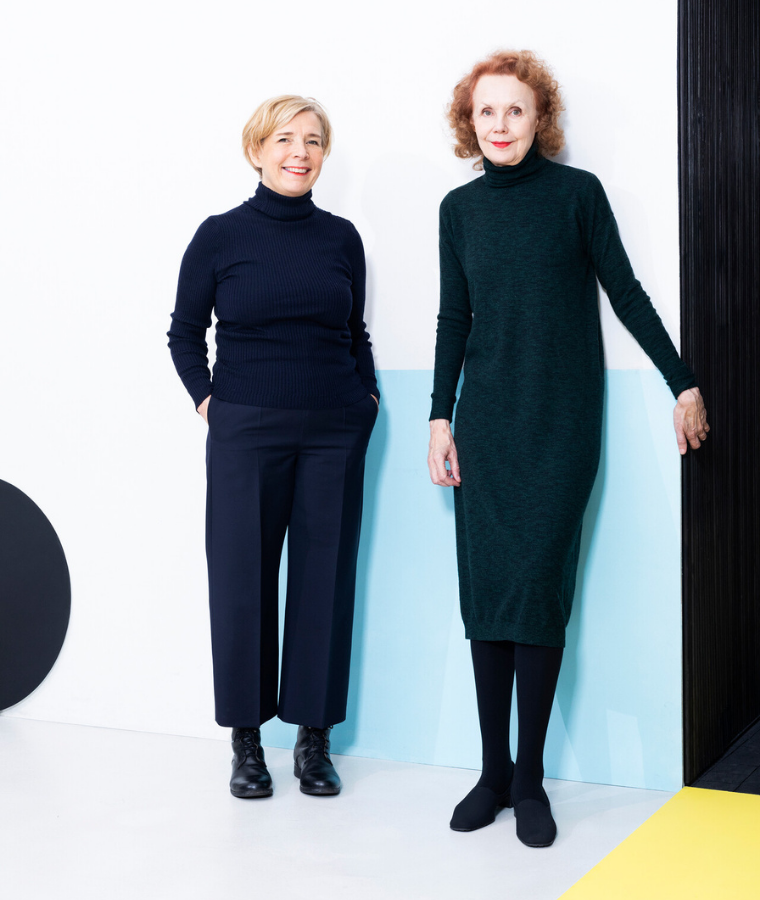 Raija Malka & Kaija Saariaho
Raija Malka studied textile art and painting at the University of Art and Design Helsinki from 1980 to 1985. During this time, she took part in several exhibitions with her paintings and installations and assumed the identity of a visual artist without material limits. Three-dimensional space and large volumes have been central areas of interest for her throughout the years. Malka has also carried out different stage design projects and interdisciplinary spatial artworks. Colours form an important tool for her to understand and process the world through her art. Raija Malka is based in Lisbon and Helsinki.
Kaija Saariaho is one of the most notable international composers of our time. Her extensive production encompasses operas and large-scale compositions for orchestras, along with smaller-scaled vocal and chamber music pieces. Saariaho's music often combines traditional acoustic instruments with electronics and sounds captured from the environment. In 1982 she became acquainted with her future husband, composer-artist Jean-Baptiste Barrière, who would also become an important work partner for her. They have created pieces together, and the soundscape of Blick is an example of their collaboration. Kaija Saariaho has lived in Paris since 1984.
Raija Malka and Kaija Saariaho first became ac­quaint­ed with each other in the early 1980s
Their friendship grew gradually and deepened as both lived in Paris for many years. 1993 marked the beginning of their first joint exhibition, Lady and the Unicorn. Since then, they have collaborated on nine projects, exhibitions, and different stage adaptations. Their roles are clear: the visual space is created by Raija, the sound by Kaija. Blick is their largest co-created artistic project so far.
A crucial project for Blick was the Njord Festival combining imagery and music that took place in Copenhagen in 2016. Kaija Saariaho, who had been invited to take part in the event, asked Raija Malka to be her work partner. Saariaho's Stilleben was selected as the music, while Malka provided a large-scale structure and smaller boxes, providing the visitors with a setting to create their own compositions. This set the scene for elements that would later be expanded into Blick, the exhibition at Amos Rex.