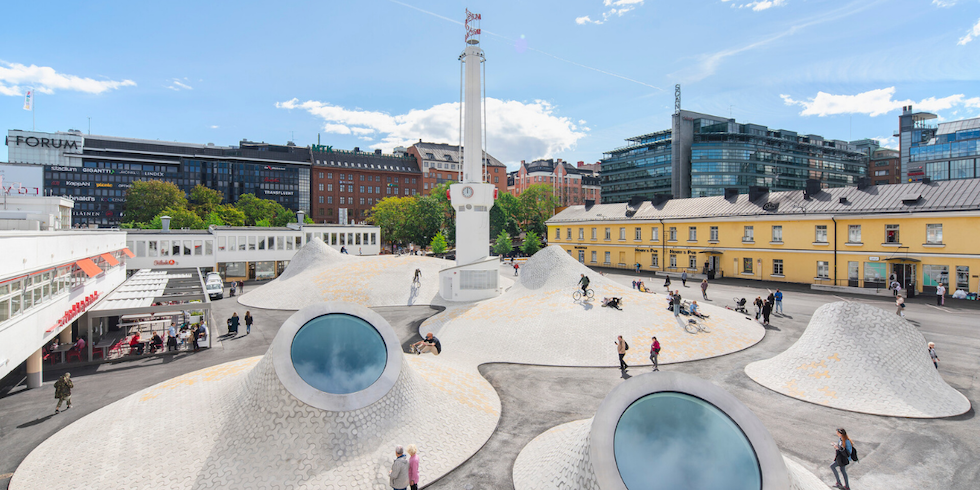 Safer space guidelines mean common practices that everyone from staff to visitors at Amos Rex are committed to follow. The principles have been created so that Amos Rex can be an open, accessible and comfortable place for everyone, as well as a safe place to work. We are working to make it easier for more and more people to visit us. Let's do our part to make this happen.
Discrimination is prohibited at Amos Rex. Discrimination is, for example, racist, sexist, homophobic or transphobic and discriminatory behaviour and speech. So please consider others in your behaviour and speech both on site and online. Let's respect what people say about themselves and how they define themselves. This applies to both Amos Rex visitors and staff.
Our staff is here for you. We are responsible for your safety at the museum – so please contact the staff in case of any problems or concerns, and we will try to help as best we can. We accept feedback with an open mind and take action based on it. At Amos Rex, we deal with inappropriate behaviour.
Giving feedback helps us to promote the realisation of a safer space at the museum. You can also give feedback on the principles of Amos Rex's safer space and their implementation during your visit via the form or by contacting Maria Saarikoski, Head of Education, maria.saarikoski@amosrex.fi.
Feedback from the form goes to the head of education.