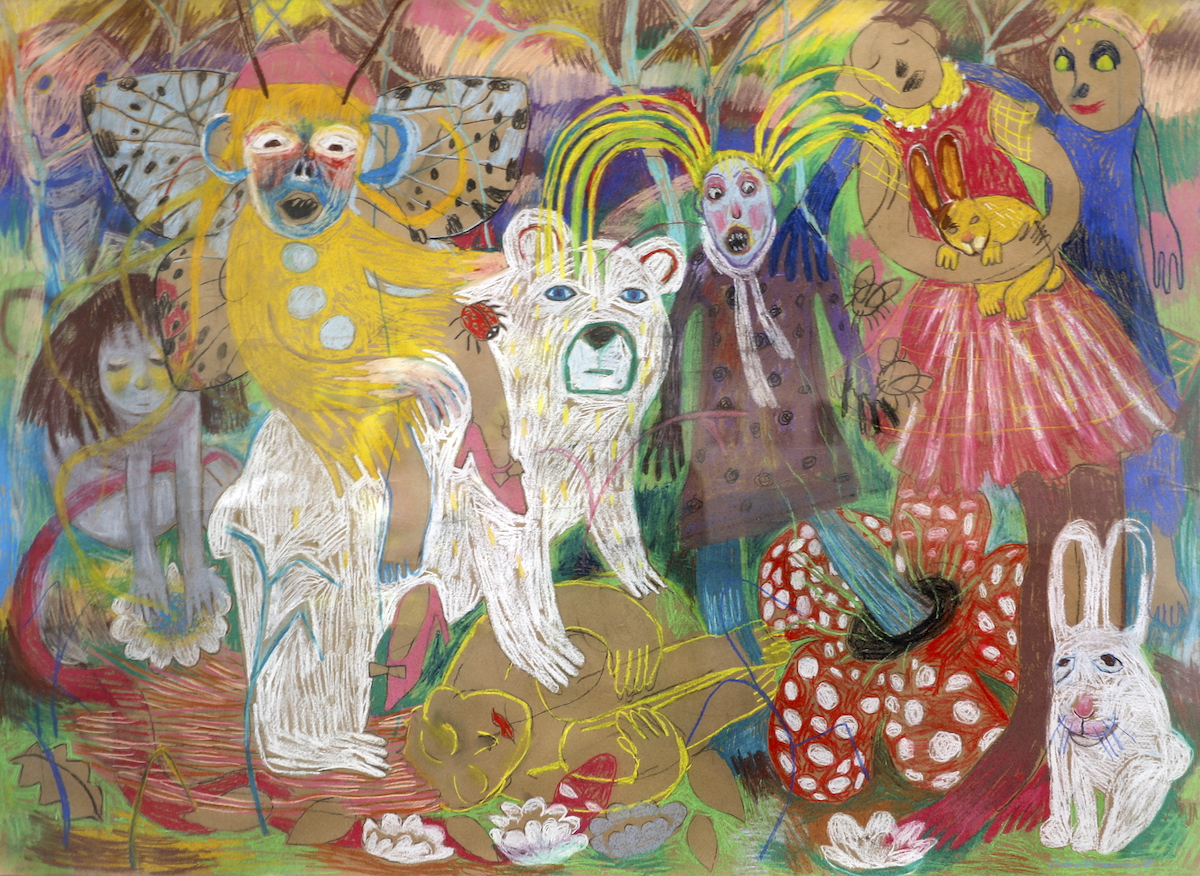 Early Education & Primary School & Age 8 and Under
Early Education & Primary School & Age 8 and under
Ou's guided tour
Languages: English, Finnish, Swedish

Welcome to Ou's own art tour! This tour is especially suitable for anyone aged 8 or under (together with someone who can read). You can also follow the tour while listening!
Primary School & Secondary School
Primary School & Secondary School
Instagram tours
Languages: English, Finnish, Swedish, Spanish, French, Italian, German, Russian, Japanese

You can watch guided tours to the Generation 2020 exhibition on Amos Rex's Instagram TV. The tours are approximately 10–15 minutes long, and there are several language versions: Finnish, Swedish, English, French, Spanish, Japanese and German. In the comment field below the video, viewers can comment on the works, and ask questions. Just as on a regular museum visit. We answer questions regularly.
We announce on our channels when Instagram Live broadcasts take place. Those tours can be followed in real time, and you can communicate directly with the guide.
Video tour
Language: Finnish

In this 15 min video (only available in Finnish) two Amos Rex Guides will take you on a virtual tour of the current Generation 2020 exhibition, and study a few works close-up. The theme of the tour is fashion, design, materials and craftsmanship.
Watch the guided tour in Finnish
Make your own Pointillist artwork
Language: english, finnish, swedish

Art can look different from a distance than up close! Here you will find simple instructions to how to make your own Pointillist artwork from home.
Secondary School & High School
Secondary School & High School
Teacher's material
Language: English , Finnish, Swedish

The teacher's material is aimed at supporting independent museum visits for school groups, but the tasks can also be customized for home teaching, for example together with the video art collection Absurd Times.
Art Testers
Language: Finnish, Swedish

Amos Rex takes part in the Finnish nationwide Art Testers project. The visit and art piece tailored for the Art Testers has been completely transferred online. Only groups registered through the Art Testers organization can participate in the work, but the video tour and teacher's material (only in Finnish and Swedish) is available and can be viewed by anyone. If you are not involved in Art Testers, you can still take advantage of the materials, and edit the content to suite your needs.