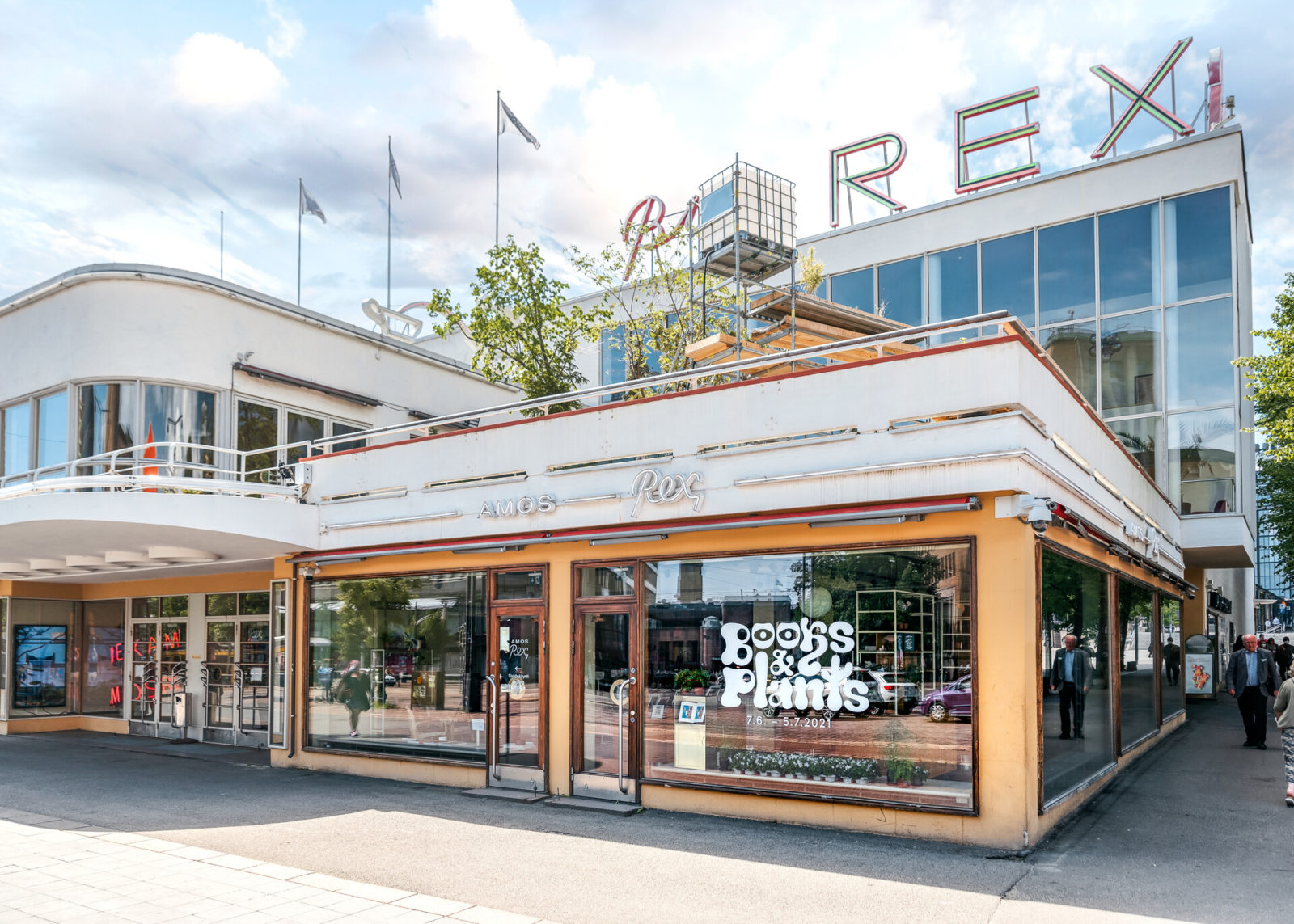 Books and Plants Pop up
Books & Plants is Amos Rex Shop's summer pop up located in the corner of Lasipalatsi. Books & Plants is inspired by the studio exhibition Between Us, currently on show at Amos Rex until 5 Sept 2021. Books and plants make a good pair, right?
The plant selection has been curated by artist Raimo Saarinen, whose installations are on show at the Between us exhibition. Each of the plants have their own character, but together they make a good team. The plants are complemented by a selection of books from the Amos Rex Shop, with a special focus on plants, gardens, nature and ecology.
As the summer goes by, you can catch artist Karoliina Hellberg painting a mural inspired by the theme on the shop windows. Just like all living things, the painting will grow and fade away as the summer passes.
Come say hi to us and the plants!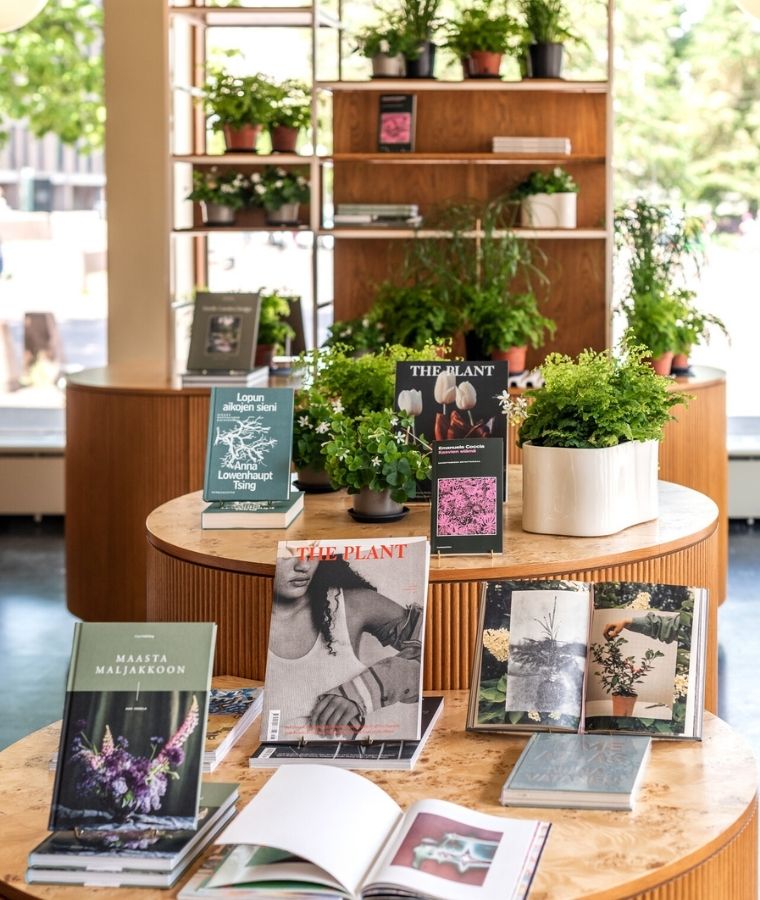 Come say hi 🌿📚
7.6.–5.7.2021
At the corner of Lasipalatsi
Entrance through Amos Rex & Amos Rex lobby.
Opening hours
Monday 11am – 5:30pm
Tuesday Closed
Wednesday 11am – 5:30pm
Thursday 11am – 5:30pm
Friday 11am – 5:30pm
Saturday 11am – 4:30pm
Sunday 11am – 4:30pm
Graphics by Aliina Kauranne.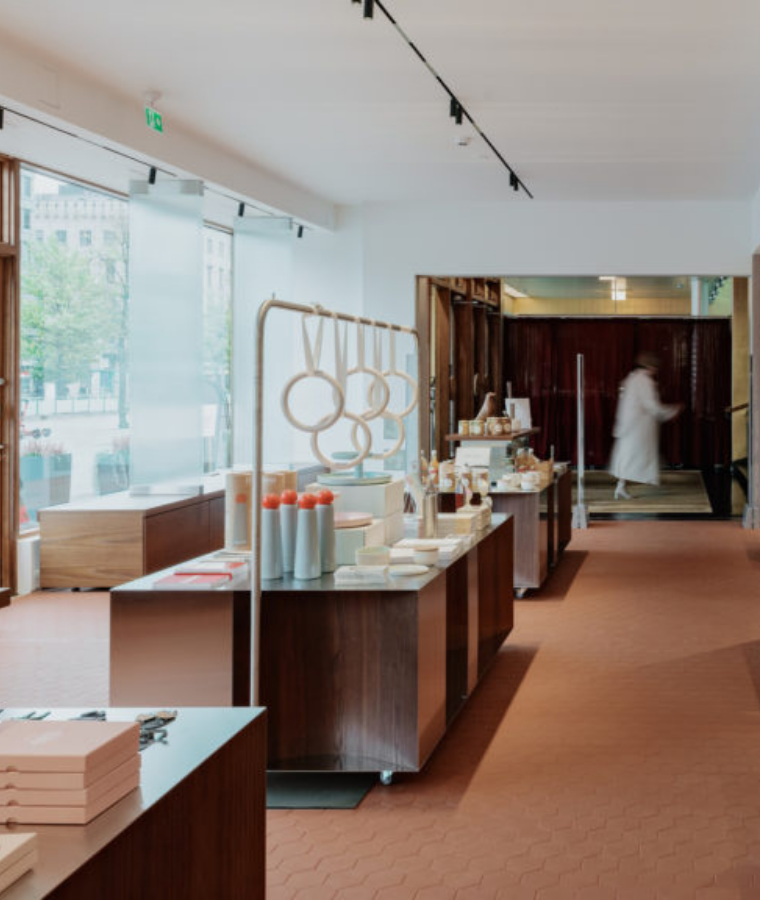 Amos Rex Shop
Amos Rex Shop is a bridge between the world underneath the Amos Rex mounds and your everyday life. Deepen your experience, learn new things or take the world of the exhibition home with you. It does not have to be about buying – come and be inspired by our book selection, discover something pretty and nice or simply enjoy the collection of art magazines for everyone!