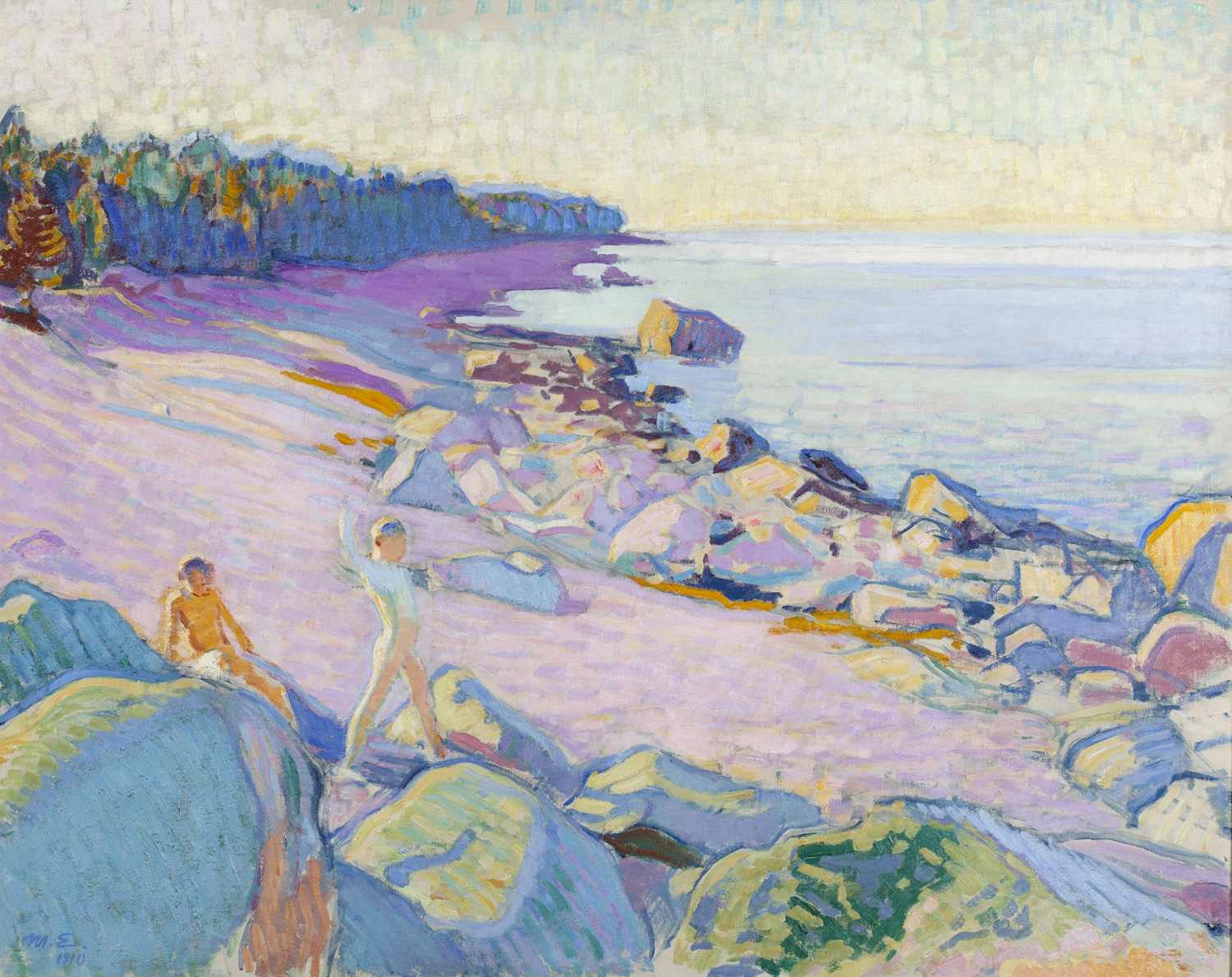 Konstsamfundet's collection in Amos Rex is one of the largest private art collections in Finland. It covers 7,000 artworks, mostly paintings, sculptures, drawings, graphics and photographs. The collection also consists of furniture and other items from Amos Anderson's (1878-1961) home. Amos Anderson's own collection included a total of 250 paintings and sculptures.
The majority of artworks in the collection have been purchased after Amos Anderson's death. The collection contains mostly Finnish modern art from the 1900s. The works include pieces by William Lönnberg, Ragnar Ekelund and Alvar Cawén from the November Group, art from the 1930s and 1940s by Sulho Sipilä and Rabbe and Torger Enckell as well as artists of the Prisma Group, including Yngve Bäck, Sigrid Schaumann and Sam Vanni.
In addition to artwork acquisitions, the museum has received several donations over the years. The donation collections of Felix Nylund and Birger Carlstedt have made the collection a treasure trove of these two artists. Due to major donations, the collection has a wide selection of works by artists such as Santeri Salokivi, Gunvor Grönvik, Georg Engeström, Olli Lyytikäinen and Rabbe Enckell. The collection also features a large amount of Finnish graphic art as well as foreign graphic artists, such as the artist couple Volker and Maija Dallmeier.
The Sigurd Frosterus art collection is deposited at Amos Rex. Works from the collection are on display in the collection room.