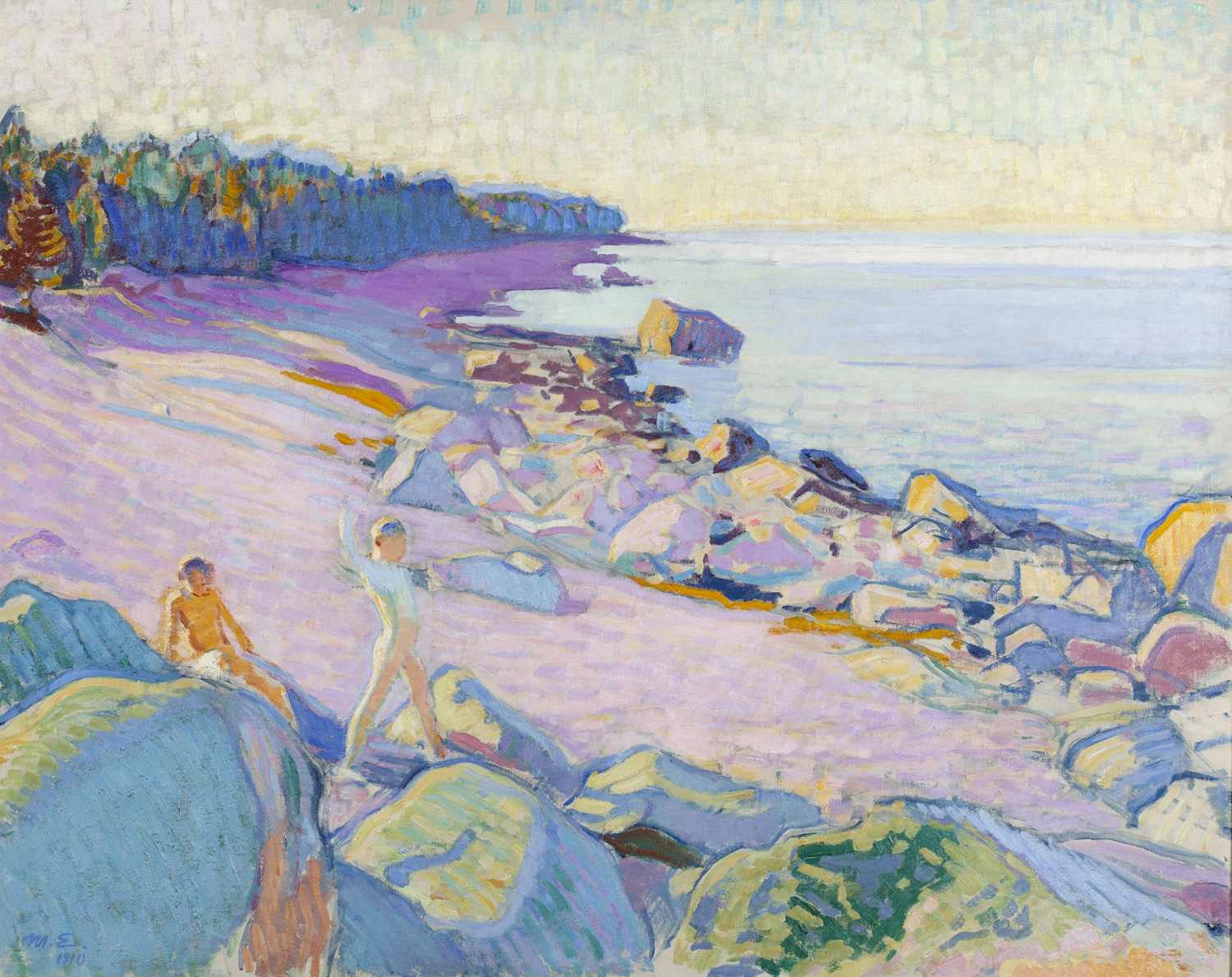 The art collection of Sigurd Frosterus (1876–1956) can be viewed as a declaration of love for the Colourism that emerged in Europe in the first half of the 20th century. The collection is among the earliest significant private collections of foreign and domestic modern art in Finland. Most of the artworks were collected between 1905 and 1915 when Frosterus was active as an art critic and essayist.
Almost half of the paintings are the work of Magnus Enckell (1870–1925) and the Brussels-born artist Alfred William Finch (1854–1930) who had settled in Finland in 1897. They were leading figures in the Finnish Septem Group that followed in the footsteps of Impressionism.
Among wellknown names are artists like Pierre Bonnard, Paul Signac, Thèo Van Rysselberghe, Henri-Edmond Cross, Maximilien Luce and Maurice de Vlaminck.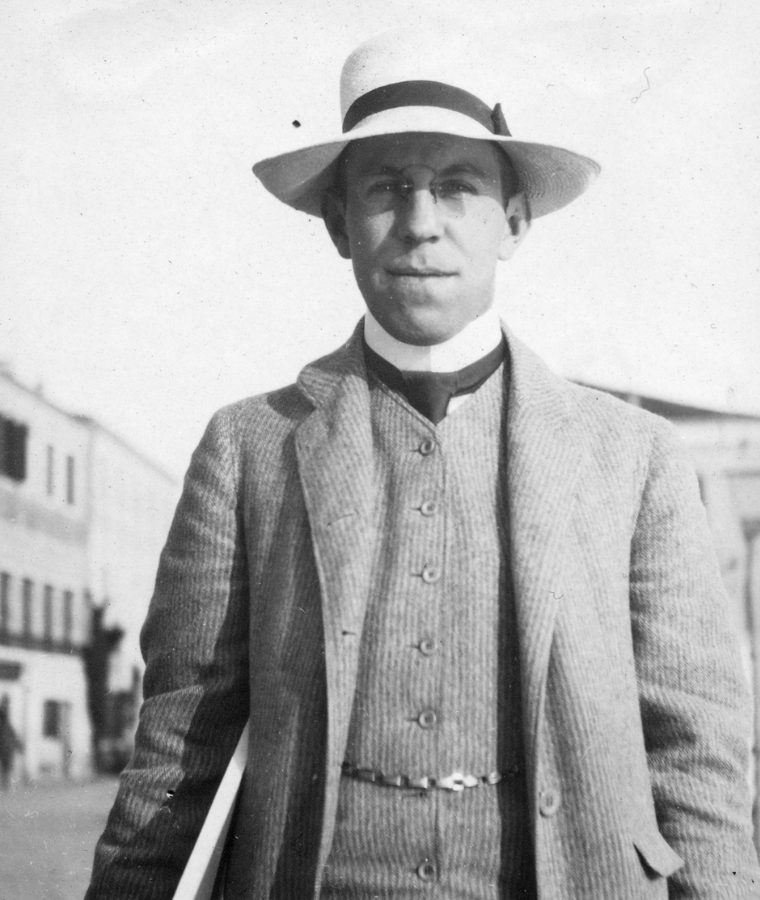 Art collector Sigurd Frosterus
Sigurd Frosterus was a representative of rationalist architecture. He designed numerous industrial, commercial and residential buildings, the most famous of which is the Stockmann department store on Helsinki.
Sigurd Frosterus received the impulse to collect art from the designer and architect Henry van de Velde whilst working in the latter's Weimar office 1903–04 on Finch's recommendation. Also thanks to Finch, for example an exhibition of French and Belgian art was arranged in Finland in 1904. In addition, Finch and Enckell offered a direct contact with painting. Thus the young Frosterus was able to quickly and confidently assemble his collection.
The Sigurd Frosterus Room is the result of a collaboration between Amos Rex and the Sigurd Frosterus Foundation. The purpose of foundation is to manage the Frosterus art collection and preserve his intellectual legacy. The collection has been on deposit at the Amos Anderson Art Museum since 1994.
The Sigurd Frosterus Collection is an important part of Amos Rex's quest to show the vitality and various guises of art throughout time.
Amos Rex is searching for a work by Magnus Enckell related to the research of Sigurd Frosterus' collection.
In 1908, Sigurd Frosterus bought "Brokistor I", which was part of a three-part series, the other two works "Brokistor II" and "Brokista" were bought by Heikki Järnefelt and Emil Zilliacus respectively. "Brokista" has been located, but we are still looking for "Brokister II". We would be happy to photograph the work and publish the image in a scientific catalogue (a book).
If you know anything about the requested work, please contact Sofia Aittomaa at sofia.aittomaa@amosrex.fi.