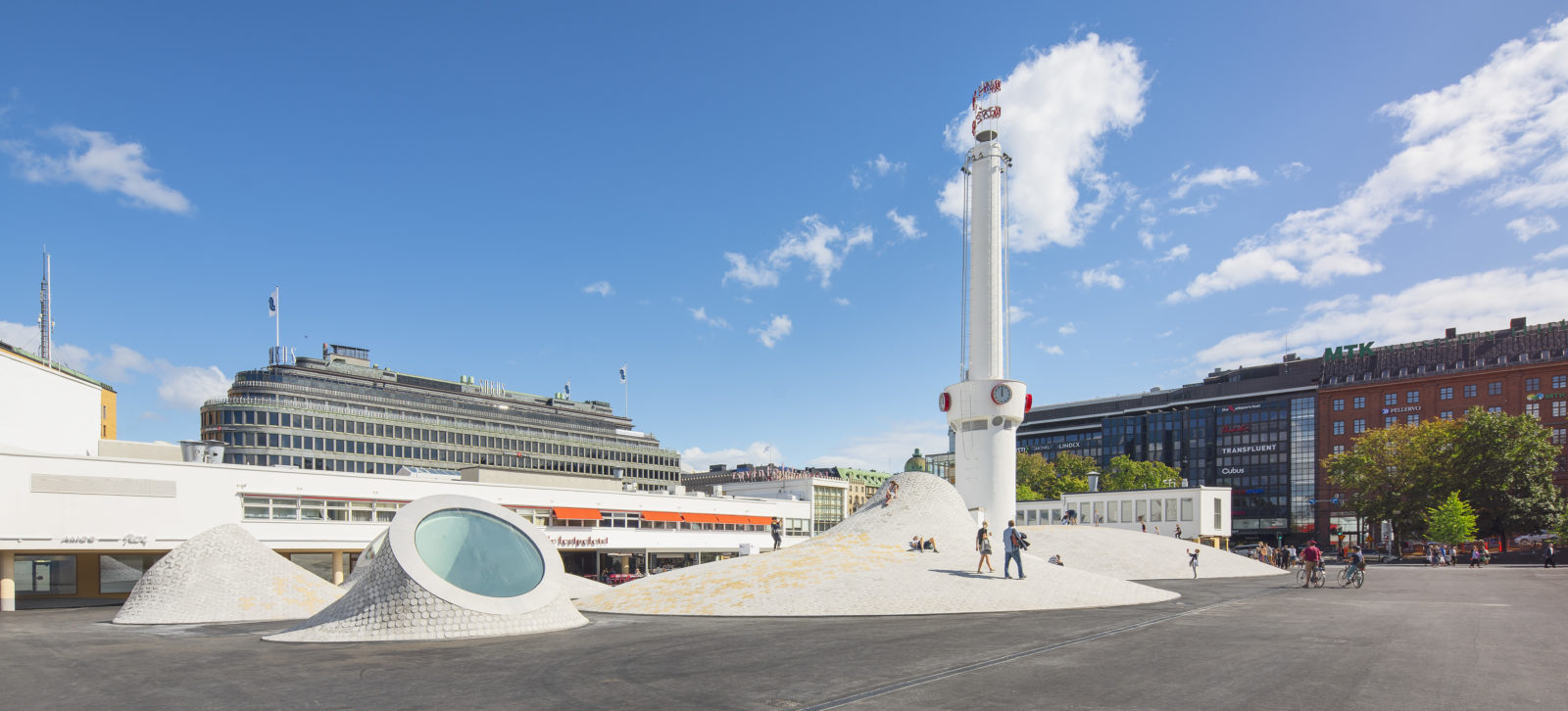 For teachers
Dear teacher/instructor! Looking for services for your group? Here you can find information on our guided tours, exercises for independent visits, and details on art workshops for deepening the exhibition experience.
Welcome to Amos Rex!
You can use the form below to subscribe to our mailing list for schools, so you'll be among the first to know about programmes designed for schools and informational events for teachers. The newsletter is in Finnish.
P.S. We want to make Amos Rex a great place for school groups to visit, to create memorable experiences for pupils and support teachers in their work. We welcome all feedback – please send it to us via email at museum@amosrex.fi Thank you! <3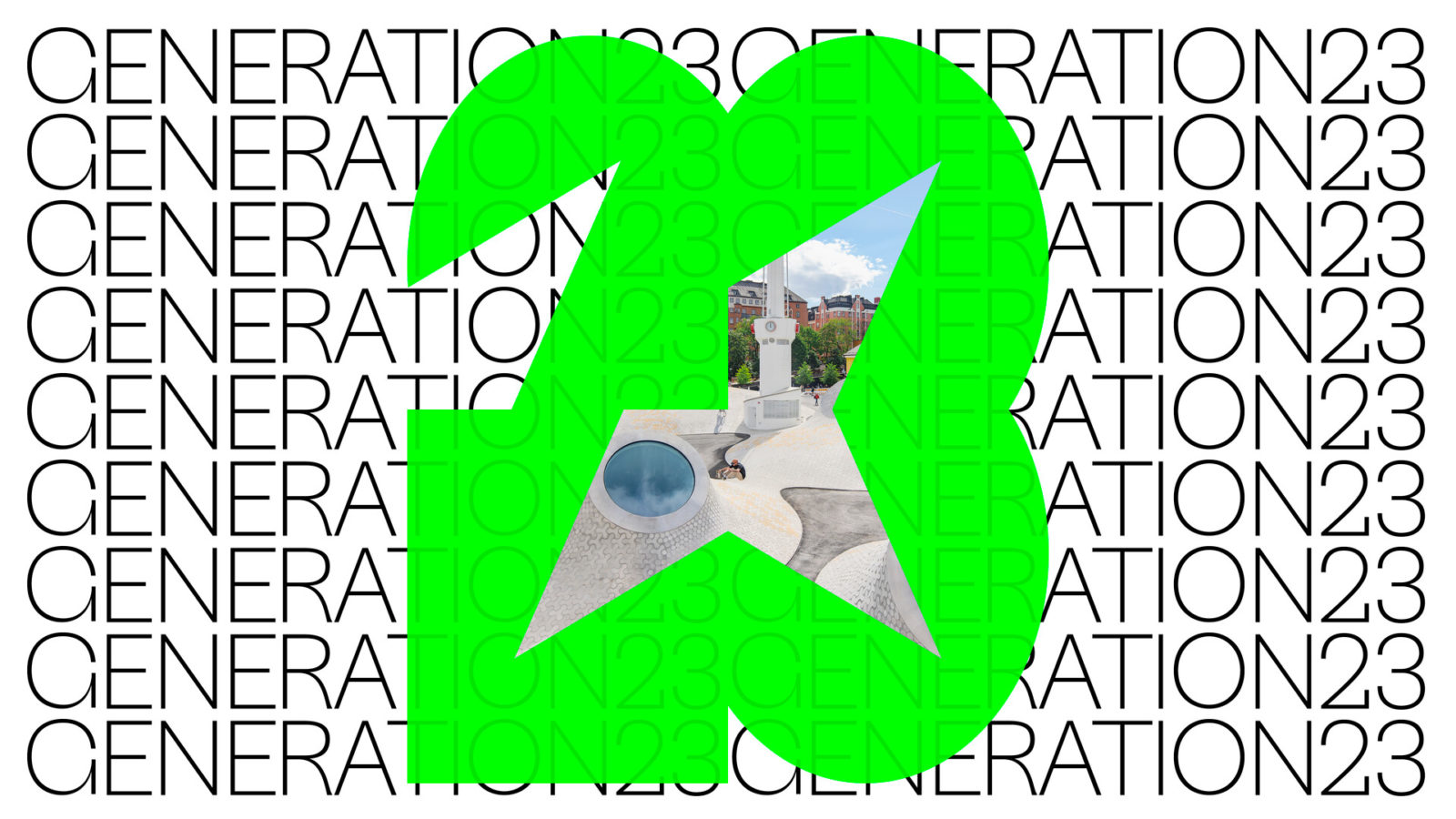 Generation is a triennial, in other words an exhibition that repeats every three years. This is the third Generation exhibition. Applications for the exhibition were open to creators aged 15–23. From many enthusiastic applications, the jury selected 50 artists and working pairs. The exhibition is on show at Amos Rex in Helsinki from 29 March to 20 August 2023.
In their works, the artists represented in the exhibition are seeking new ways to approach today's biggest questions. Many of them aim to turn our gaze toward the state of nature and the coexistence between human beings and nature. How can we change a relationship where one side has constantly suffered while the other has benefited from it? The works in the exhibition also deal with norms related to gender identity and appearance and urge us forward in questioning familiar concepts.
Mental health, feelings triggered by the pandemic and digital exhaustion are topics that young people ponder with the help of art, and many find ways to deal with difficult feelings by creating art. The exhibition also includes performance art works that gently invite us out of our bubbles to experience art as a shared experience.
Performance times for performance art works: Generation 2023 Performance Art
The artists in the exhibition were chosen by a seven-person jury, which included its chair, choreographer and director Ima Iduozee, two artists from the Generation 2020 exhibition, Anna-Karoliina Vainio and Alex Luonto, as well as Amos Rex Museum director Kai Kartio, curator Anastasia Isakova, exhibition assistant Krista Mamia and curator of public programmes Laura Porola.
Actvities and tasks
Here you can find some varied tasks and activities you can do either before or during your visit.
Museum rules
These rules exist so that both the artworks and the visitors can enjoy the museum. The mission of art museums is to present valuable artworks to the delight of people in a way that ensures their survival for the future too!
Get to know our museum rules
No drinks, backpacks or large bags are allowed in the exhibition space.
Even just a single spilled drop of fluid can ruin an artwork. Large bags and backpacks, on the other hand, can scratch the works if in contact with them by accident.
Please take photos, but without flash.
The works are sensitive to light, and for example drawings and paintings fade in the light.
Works should not be touched unless otherwise mentioned. 
They may be damaged or become dirty, or move away from their original position.
Please consider other groups during your visit. 
If you are visiting without a guide, please make space for guided groups in the exhibition space.
The teacher is responsible for the group during the visit. 
Remember also
A few lockers have an outlet for charging cell phones.
Unfortunately, the museum does not have a separate space for eating snacks. If the weather permits, we recommend a snack break on the domes of the museum courtyard! There are also cafés next to the museum.